MCC Competition Information
You may find the (printable) short form submission procedure here useful as a checklist
Don't forget that the deadline for submitting competition entries is always 2 weeks before the competition date!
Preparing Digital Images for Projection
To prepare images for digital projection there are three things you need to do.
Following these steps will ensure that your image is projected under optimal conditions hopefully matching what you see on your (calibrated) monitor.
First you need to make sure your image is using the correct colour profile for projection. That is sRGB IEC6 1966-2.1.
1) Change the colour profile.
In PS7, CS1 or CS2 go to Image>Mode>Convert to Profile or if you are using CS3 to CC2014, go to Edit>Convert to profile. In the Destination Space select sRGB IEC6 1966-2.1, in the Conversion Options, Adobe (ACE) and Relative Colorimetric should be selected and the Use Black Point Compensation box should be ticked before clicking OK.
2) Resize the image.
To resize the image, select Image>Image size and at the bottom of the dialogue box make sure the Constrain Proportions box is ticked. In the drop down box select Bicubic (PS7 or CS1) or Bicubic Sharper if it is available (i.e. CS3 or higher), this assumes you are downsizing your image.
If your image is clearly landscape or letterbox in format then set the width of the image to 1400 pixels, the height will automatically be adjusted in proportion to the width (that is why you ticked Constrain Proportions).
If your image is portrait or square in format then set the height to 1050 pixels, the width will automatically be adjusted in proportion to the height.
Click on OK to apply your size changes.
Now save your file by selecting File/Save as and in the Format drop down menu select JPEG as the file format, if this is not already selected. Name the file with the title of your image, make sure the file name and your written image name match exactly. Please uses spaces and capital letters as appropriate but avoid using all capitals or hyphens and underscores. In the JPEG Options box, under Image Options, set the quality to 12. This should give a file size < 2 MB.
After resizing you can check that you have got it right by running the cursor over a thumbnail or the file name of the image in an Explore Window and the dimensions in pixels will be indicated.
3) Fill in the unused area with black or dark grey to suit your image.
Additionally you may want to fill in the unused area with black (or dark grey); this is often requested for external competitions.
Re-open your image and then go to Image/Canvas size, select pixels in either of the drop down menu boxes and then set the width to 1400 for a portrait or square format image or the height to 1050 for a landscape for letterbox format image. Make sure the Relative box is unticked, and select Black (or what ever you prefer) for your Canvas extension colour and then Click OK.
Resave this image (Ctrl+S) which should now be 1400 pixels wide x 1050 pixels high, irrespective of your picture format, with the unused areas of the image filled with the colour of your choice.
Portrait or square format images should look like this: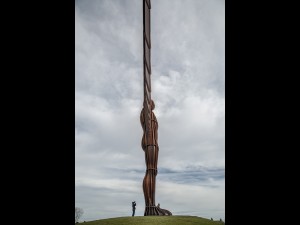 Landscape or panoramic format images should look like this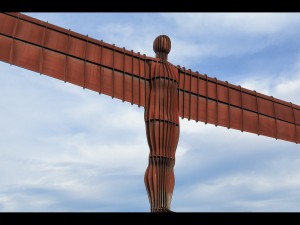 Brian Law Oct 2010
Macclesfield Camera Club Internal Competition Rules
Macclesfield Camera Club
Internal Competition Rules (Amended August2015)
The Internal Competition consists of five individual competitive events spaced throughout the season which are judged either independently by an external judge or by club members. A cup is awarded at the end of the season on the basis of the total scores across the five events. Each competition is either open in subject or is themed; the themes are announced at the beginning of the season and are listed in the programme. Four of the competitions are Digital and one is Print.
The original image and any subsequent manipulation (darkroom or digital) must be the work of the author. Submitted prints or digital images must not have been entered into any previous Internal Macclesfield Camera Club competition in any format. Images entered into previous Annual Exhibitions or which are to be entered into a forthcoming Annual Exhibition are acceptable. Additionally images should not be significantly similar to other submitted images from past competitions. Significantly similar images are defined as those with only minor alterations to the composition or viewpoint or where the basic impression of that image remains constant and would normally be interpreted as being the same. Contemporary images are preferred i.e. those that have been created within the past year or two
Authors may submit up to 3 images (digital or print as appropriate) for each competition. A maximum of 70 images may be accepted for each competition. If more than 70 entries are received then the third entry from each author may be dropped. Any dropped images will be eligible for entry into future competitions.
Print entries should conform to L&CPU rules with the external mount size being 50 cm x 40 cm, the actual image can be any size. The backing mount must be the same size as any front mount to prevent damage to other images when the prints are stored in stacks. Similarly, the back of the prints must be free of sticky tape or glue residues to prevent damage to other work. At the discretion of the Committee, non-standard print mounts may be accepted from beginners.
All prints should have the image title clearly written in ink, on the back of the mount in the top left hand corner. Entries should be provided to Internal Competition Secretary (currently Alex White) no later than the Monday two weeks prior to the competition. In addition to handing in the mounted prints, a digital image of each print should be emailed to the Internal Competition Secretary (currently Alex White) along with the electronic submission form. This is so that selected images can be added to the club website.
Digital images should be reduced in size to a maximum of 1400 pixels wide for landscape or letterbox format and 1050 pixels high for portrait or square format. Images should be saved as high quality JPEGs in sRGB colourspace. Detailed instructions on resizing images are available as a downloadable document from the club website (macclesfieldcameraclub.org.uk/). For a typical image this will result in a file size of around 2.0 Mb. This procedure produces images that are optimal for digital projection with a manageable files size suitable for emailing.
Digital images should be submitted via email to Alex White (mcc_comp_sec[at-sign]conceptix.co.uk) or on a CD no later than the Monday two weeks prior to the competition. Once checked, you will receive an email reply confirming receipt.
Files should be named with the image number, underscore, image title e.g. 01_Ramshaw rocks viewed from the Roaches. Please ensure an underscore and not a hyphen is used. Spaces are acceptable in file names. Do not include your name or initials in the file name and please use a mix of upper and lower case characters as appropriate. Inclusion of the image number means that the competition software can automatically drop the third entry if necessary.
All entrants should complete an electronic submission form irrespective of whether they are submitting prints or digital images. Please note that it is not necessary to include the image number on the form, just the title will suffice e.g. Ramshaw rocks viewed from the Roaches. The completed submission form should be either emailed to Alex White (mcc_comp_sec[at-sign]conceptix.co.uk) or provided along with the digital images on CD. A copy of the submission form can be downloaded from the club website.
Listed below are some common problems with image submissions, please try to avoid these:
Image titles – these should be written in lower case except for the first letter and the initial letter of any proper names. Please do not write your titles all in upper case.
Spaces are acceptable in electronic file names, you do not need to use underscore or hyphens although the an underscore must be included as part of the numerical filename prefix.
If you use the definite (the) or the indefinite (a) article in image titles please ensure that this appears on the back of the print or the digital file name as well as your list of images.
Prints should be labelled clearly in ink on the back in the top left hand corner, with the title.
Please ensure your digital images are the correct size. There are clear instructions on our website explaining how to resize images, please follow these. Also before submitting images please re-check the final image size. A simple way to do this is to display the image 'dimensions' as one of the headers in an explore window.
Please ensure that you include the numeric prefix and underscore as part of the filename for digital images.
When emailing images ensure these are attached to the email and not embedded in the mail message, this seems to be a common problem for users of Apple computers. If in doubt try mailing them to yourself to see how they come out.
When emailing submission forms, users of Apple computers seem to struggle and often send a '.numbers' file rather than an Excel file. Please check that you are sending the correct file type.
There is a facility in most email systems to reduce the size of an image before mailing¸ please ensure that this is switched off or your images will come through too small.
For themed competitions, the Judge will be advised to take into account the appropriateness of the image to the theme when awarding a mark.
All prints/digital images will be critiqued. The maximum score for any image will be 20 points. The judge will be asked to hold back any image which merits a score of 16 or more points. Held images will then be reviewed and given a score between 16 and 20 points (inclusive). Any image that has not been held back will be awarded 15 points.
In each competition, a maximum of 2 scores per author will be recorded i.e. if one author has 3 images in the top ten, then the sum of the highest two will be entered.
The final year end score for each entrant will be the total of the five event marks gained during the five competitions.
A cup will be awarded to the author with the top score overall from all the competitions.
In the event of two or more authors being tied at the end of the season then the person with the fewest number of scoring images will be the winner (e.g. if both score 50 but one is a total of 5 image scores and one is a total of 7 images, then the one with 5 high-scoring images is the winner). If there is still a tie then any third-scoring images from each competition shall be used to decide the overall winner.
Competition Themes for Season 2018 – 2019
15th October -2018 Open (DPI-only),

Judge – Bob Dennis APAGB CPAGB AFIAP BPE4.
Entries must be submitted by 1st October.

3rd December 2018 – 'Still Life' (Print-only)

Judge – Brian Law CPAGB ARPS.
Entries and forms must be submitted by 19th Nov.

21st January 2019 – 'Creative' (DPI-only)

Judge – To Be Confirmed.
Entries must be submitted by 7th Jan.

25th February 2019 – Open (Print-only)

Judge – Graham Currey.
Entries must be submitted by 11th Feb.

1st April – 'Your Locality' (DPI-only)

Judge – Rob Hockney DPAGB BPE5*.
Entries must be submitted by 18th Mar.
details of competitions this season