Congratulations to Anthony on taking first place in our annual competition league for the second successive year. Just as happened last year, the top of the league was very close going into the final round with Anthony leading Paul Scott by one point. However, in the final round Anthony inched ahead and finished with 152 points compared to Paul's 150 points.
In our league table for the season, the lowest scoring round for each individual is dropped from the overall score. Whilst most entrants have one low scoring round during the season, Anthony has scored 37 or more in every round. This is fantastic consistency.
This year's top four are exactly the same as last year's and in the same order – Anthony (152), Paul (150), Dave Boam (147) and Conor (144). It's worth noting, though, that Malcolm Brunt, Irene Lea and Keith Parker have all improved significantly over last season.
The full final league table can be found here. Thank you to everyone who has entered this season's competitions.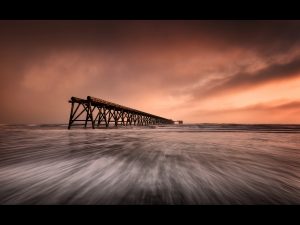 One of Anthony's top-scoring images from this season.