Competition 3 Results
Monday saw the third and final internal competition of the year. Once again this was an Open Digital competition and we had a total of 33 entries from 11 entrants. That's a great effort, so thanks to all those who contributed images.
Thanks also go to Andrew Mills who judged the competition.
Andrew is a career long, professional photographer with experience in Commercial, Advertising, Editorial, Documentary, Street and Travel Photography and teaches photography to the higher level.
Andrew's feedback was both useful and thought provoking and was well received by club members.
You can find out more about Andrew over here at https://www.photomills.co.uk/ .
The competition had a total of five top scoring images, namely:
Deansgate by Martin Pickles
Cloudbreak over Tittesworth Water by Alex White
Orion and Running Man Nebulae by Ian Morison
Stag in the rain by Jeff Dakin
Winter wonderland by Vicky Orchard
and Andrew's preferred overall winner was Deansgate by Martin Pickles.
Congratulations go to all the top-scorers and especially Martin for Deansgate which can be seen below.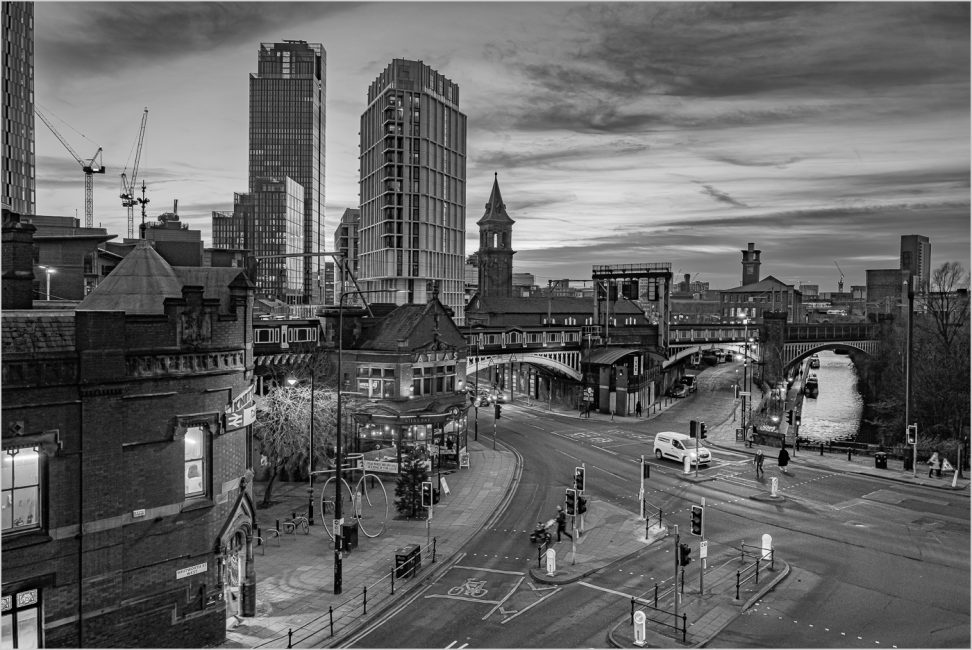 You can see the competition results here here and the all of the high scoring images here
2021/2022 Season Results
So after three competitions this year, the internal competition results are now available and I can confirm that the top three places are:
First place – Steve Gresty with running total of 115 and final total of 98
Second place – Alex White with running total of 112 and final total 95
Third place – Jeff Dakin with a running total of 110 and final total 93
So a well deserved many congratulations go to Steve who has topped the charts for a second year running and congratulations to Alex and Jeff as runners up.
Thanks to everyone for their participation this year and we will look forward to lots more great images to follow next season.
The league table can be found here.